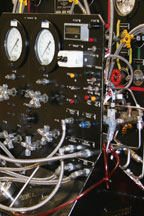 In addition to providing top quality parts for rotary wing aircraft, Rotair also provides testing and inspection services for customers who want to ensure their components can meet airworthiness criteria.
Got a backlog for application of organic finishes? Rotair has years of experience and can return your parts to your exact finish specifications.
View a complete description of our facilities and capabilities.