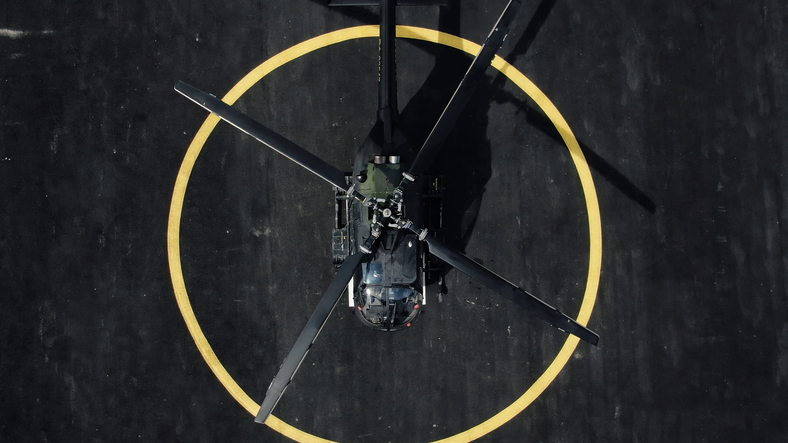 MILITARY HELICOPTER PARTS
Rotair Aerospace is the number one source on a multitude of Rotary Craft Platforms including the Sikorsky UH 60 and CH-53. We support a wide variety of military aircraft to ensure we can meet your varying needs. Trusted around the world for all sorts of military activities, you can be sure that you will receive the highest quality UH-60 spare parts in the industry. With unparalleled customer service, high standards, and years of experience under our belt, we know you'll be more than satisfied with what we can do for you. When you're ready to get started with our services, give us a call and we will be more than happy to help you. We're sure you'll be more than satisfied with the UH-60 parts and military helicopter parts we can provide you.
Rotair is currently meeting government demands for quality military helicopter parts through several major contracts in support of the Army's UH-60 Black Hawk. Additionally, Rotair satisfies hundreds of Defense Logistics Agency (DLA) requests annually. As a trusted source for military helicopter parts, we are proud to offer the exceptional service the Department of Defense demands. Whether they need UH-60 replacement parts or other Sikorsky parts for sale, we are the go-to source to meet their requirements. We specialize in Sikorsky UH-60 Black Hawk parts, among other military helicopter parts.
On-time delivery exceeds 95%, and quality, as measured by DLA's Automated Best Value System, is a consistent 100%. This means you'll get your UH-60 replacement parts when you need them and you'll be satisfied with what you receive. We are your trusted source for Black Hawk UH-60 helicopter parts for a good reason!
Besides flying on helicopters operated by the U.S. military, Rotair parts are also used on helicopters flown by the armed services of friends and allies around the world. Get in touch with us today for the UH-60 spare parts you need.
The wide range of aircraft and organizations regularly supported by Rotair parts demonstrates our ability to deliver the quality components and service you need. When it comes to UH-60 helicopter parts, we are the name to trust. No other company can provide the superior services that we can. Whenever you need UH-60 spare parts, you can trust we have what you need in stock and ready to ship, giving you the prompt, reliable service you require to keep your Black Hawk UH-60 helicopters safely in the air. Contact us for UH 60 parts today and see the quality for yourself.
Rotair's Aerospace Quality Management System is certified to AS9100 Rev D & ISO9001:2015 (click here for Certificate). You can feel confident that the UH-60 parts meet every standard of quality. Browse our catalog and see why we're a trusted source for Sikorsky parts for sale.
Military Aircrafts We Support
H-3 | CH-124 | WS-61 | MK41 Sea King