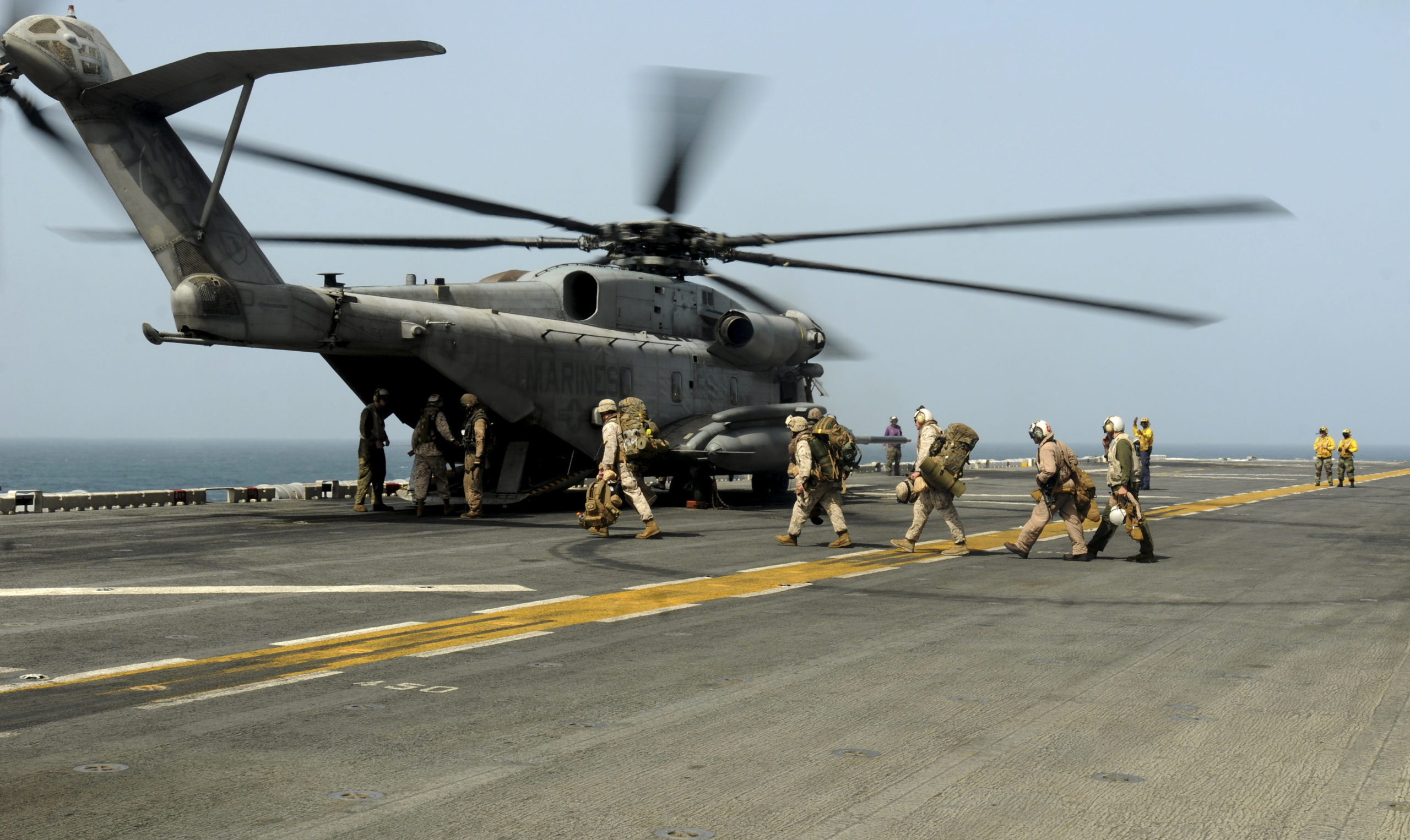 The U.S. Military has been using helicopters since World War II, and there's no shortage of love for this military aircraft. The U.S. has five times more heliports than any other country. In fact, we may have as many heliports as every other country in the world combined.
Here are some of the most famous historical military helicopters in U.S. Military history, many of which are still used throughout the military today.
The Sikorsky UH-60 Black Hawk. The Sikorsky UH-60 Black Hawk is perhaps the most iconic helicopter in the U.S. military. There's even a 2001 war film, Black Hawk Down, starring the famous aircraft. Today, there are currently over 2,000 Black Hawk helicopters in use by the U.S. military that are routinely improved on and upgraded with new Sikorsky helicopter parts every year. The Black Hawk was originally created in 1974 at which point transport soldiers. In 1976, the Sikorsky UH-60 Black Hawk became more widely used.
The Sikorsky CH-36 Mojave. The Sikorsky CH-36 Mojave is a type of transport helicopter specialized to land in difficult terrain. Compared to an attack helicopter, a transport helicopter is designed to store equipment and a greater number of people. The Sikorsky CH-36 Mojave was used between 1956 through the late 1960s to transport supplies and personnel into active military zones. At the time of its use, this transport helicopter was the largest in existence. In fact, the Sikorsky CH-36 Mojave was so large that it was the very first Sikorsky helicopter to run with twin-piston engines. These engines would later be replaced by gas-turbine engines, which are lighter and more efficient.
The Boeing CH-47 Chinook. The Boeing CH-47 Chinook would actually replace the Sikorsky CH-36 Mojave in the late 1960s. Like the Sikorsky CH-36 Mojave, the Boeing CH-47 Chinook is a twin-engined, heavy-lift helicopter designed to transport equipment. It's one of the heaviest lifting Western helicopters. The CH-47 has been improved with more powerful helicopter replacement parts since it first entered the service.
Many of these iconic military helicopters are still in use today, even if they are equipped with more advanced helicopter parts. Rotair Aerospace Corporation is especially keen on Sikorsky helicopters as one of the leading Sikorsky parts suppliers in the country. For more information on these famous military helicopters or to learn more about our Sikorsky helicopter parts, contact Rotair Aerospace Corporation today.